Scientists from Johannes Kepler University Linz say "MycelioTronics," electronics made using fungal mycelium skin, could be a solution to e-waste.
Scientists in Austria have proposed a novel material for building more sustainable electronic devices: mushroom skins. The problem of e-waste has been growing increasingly urgent in this era of high consumption, with an estimated 80% of discarded devices ending up in landfills. To alleviate this, experts say tech products need to be made truly recyclable — or of materials that biodegrade.
Tech companies have made a big show of detailing their efforts toward more environmentally conscious practices in recent years. Apple, Google, Microsoft, Amazon, and Samsung have all made pledges around carbon neutrality, and it's now common to hear a segment dedicated to company-wide sustainability efforts during their seasonal keynotes. Some companies, like Apple and Microsoft, have trade-in programs for getting rid of the used devices gathering dust in consumers' homes. It's still not nearly enough to curb the roughly 50 million metric tons of electronic waste that's produced globally every year, according to a U.N. report.
Related: How Apple Intends To Achieve Carbon Neutrality By 2030
The team from Johannes Kepler University Linz says its "MycelioTronics," or electronics made using fungal mycelium skin, could be just the type of solution the world needs. The material the scientists worked with comes from the common forest fungus, Ganoderma lucidum, known as lingzhi or reishi. It's flexible, heat-resistant, and biodegradable. The researchers showed the mushroom skin could be used in batteries to power Bluetooth and wireless sensing devices.
Electronics Made From Mushroom Skin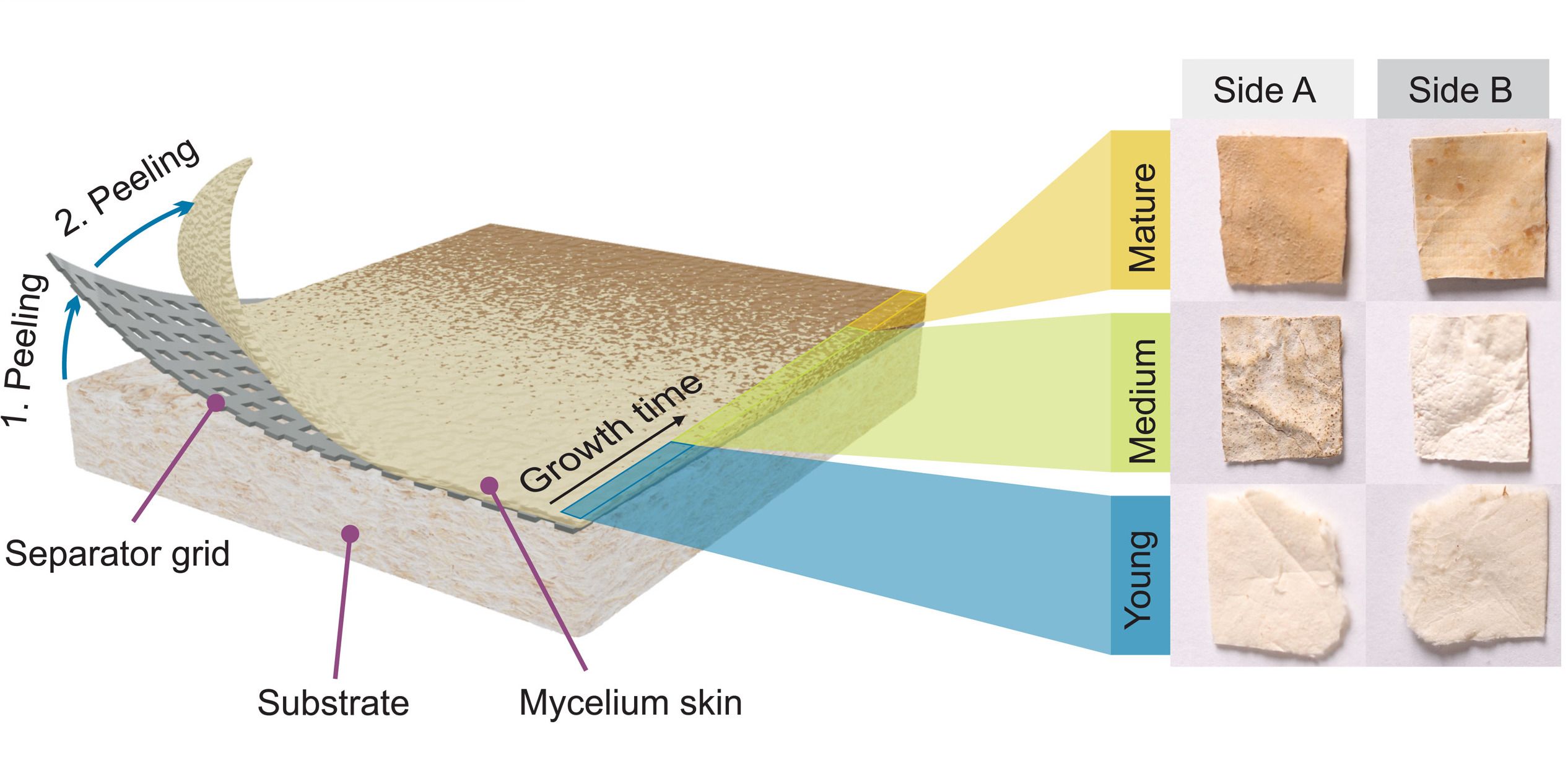 They were able to use the skin for both the battery casing and the separator, along with forming the foundation of the circuit boards themselves. The electronic chips were soldered directly onto the dried skin, which the team says is flexible and durable. In their tests, the mushroom skin withstood more than 2,000 bending cycles and held up under temperatures as high as 250°C. Most importantly, the team writes in a study published in the journal Science Advances, "All the materials used can either be composted or be recycled."
It may be a long way from practical application at this stage, but the researchers say their fungal mycelium skins could make for a better alternative to some of the polymers used today in flexible electronics. Sourcing the material and producing it on a larger scale, too, is a less intensive process. "The mushroom skins only need waste wood to grow," says Martin Kaltenbrunner from JKU's Department of Soft Matter Physics. As the world works toward a more sustainable, environmentally conscious future, these scientists envision MycelioTronics as a viable option to lessen the footprint of technology.
Next: How Homeowners Can Claim Tax Credits & Rebates For Green Energy
Source: U.N., Johannes Kepler University Linz, Science Advances