The Kuching South mayor caled upon everyone to make Kuching' Green' with an ecological footprint that is sustainable for the future generations
Kuching South (MBKS) mayor Dato Wee Hong Seng and the city councillors attended the Electrical and Electronic Waste Collection campaign (BEE) held at Taman Mayor Song Swee Guan, Tabuan Jaya, last Sunday.
At the event, Wee thanked the people of Kuching for supporting the BEE campaign by sending their unused electrical and electronics items.
E-waste management has become a concern of late due to the tremendous increase in quantity and has been growing with increased complexity.
E-Waste and the greenhouse gas emissions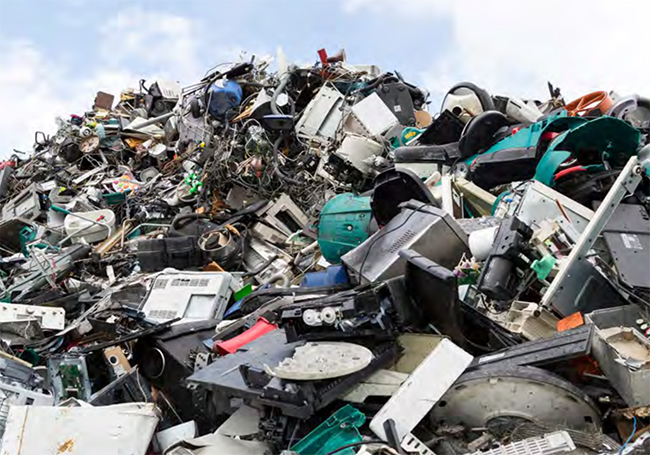 The Global E-Waste Monitor 2020 reports a record 53.6 million metric tonnes (Mt) of electronic waste was generated worldwide in 2019, up 21 per cent in just five years,
It contains many toxic materials such as lead, beryllium, mercury, cadmium and brominated flame retardants. These materials are highly hazardous substances that pose occupational and environmental health threats.
Most pertinently, improper management of e-waste contributes to global climate change.
If the materials in e-waste are not recycled, they cannot substitute primary raw materials and reduce greenhouse gas emissions from the extraction and refinement of primary raw materials.
Therefore, the involvement of manufacturers and importers in implementing Extended Producer Responsibility (EPR) is essential. 
Extended Producer Responsibility means that producers bear a certain degree of responsibility for properly recycling and managing the products they produce even after they are used and disposed of.
Achieving the objectives in Kuching South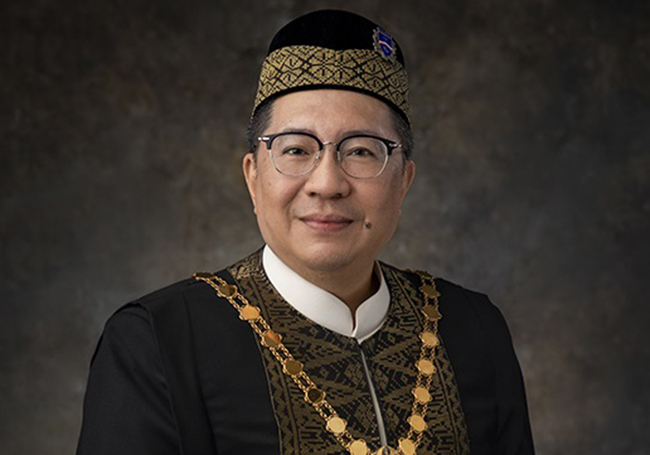 Further to the campaign, Wee said he is happy to note that the Natural Resources and Environmental Board (NREB), Department of Environment (DOE), and local authorities have been working together to implement the Electrical and Electronic Waste Collection (BEE) programme in Sarawak.
Such programmes encourage the public to dispose of electrical and electronic waste at home and motivate the community to be involved in waste recycling programmes. 
MBKS has organised two collection activities and intends to organise more activities like today at various locations.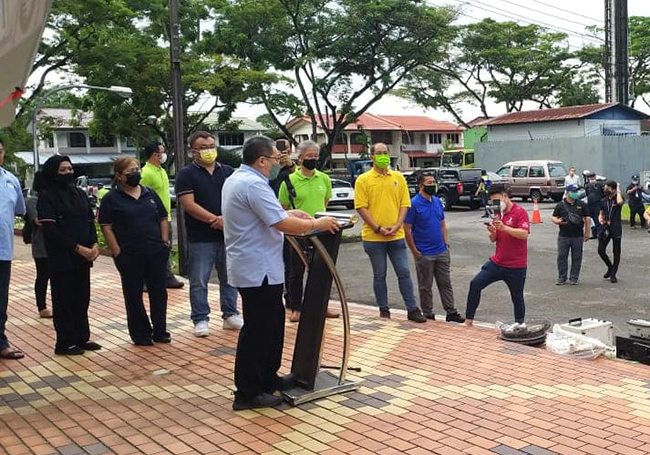 Wee added that the council intends to address various environmental issues and will not succeed without the cooperation and support from the general public. 
"They must ensure and organise recycling programs in their homes, workplaces and surroundings."
Wee also urged the private sector, community association, non-governmental organisations and all Kuchingites to seize this opportunity to promote urgent and lasting action.
"Let us work together to make Kuching' Green' with an ecological footprint that is sustainable for all our future generations," he added.
Wee also took the opportunity to express his gratitude and congratulations to the Ministry of Public Health, Housing and Local Government, NREB, DOE, Trienekens, DBKU and MBKS for the untiring efforts in promoting environmental stewardship in Kuching.