One sunny afternoon in mid-June, two excavators were busy hauling debris from the demolition at London Hall on the MU campus.
Two other excavators were collecting metal, pipe, wires and concrete to save and reuse.
It was one step in the long process of clearing and discarding the mountains of rubble and trash that accumulate when a building is torn down.
Twelve buildings at MU have been targeted for demolition under the university's Space Reduction and Strategic Relocation Plan, intended to cut overall facility square footage by 750,000 gross square feet by 2023.
These ongoing demolition projects are generating tons of concrete, wood, asphalt, bricks, glass, rocks and metal, as well as hazardous materials like asbestos and lead.
The hazardous materials will be sent to a specified collection center for proper disposal, and anything that can be recycled will be saved for reuse.
After that, the rest of the debris end up in a legal landfill.
Accumulated debris
An estimated 15-20% of municipal solid waste comes from construction and demolition projects.
According to the U.S. Environmental Protection Agency, 600 million tons of construction and demolition debris were generated in the United States in 2018.
Just over 455 million tons of debris were directed to next use, and just under 145 million tons were sent to landfills, according to the EPA.
Consider Manor House, one of the buildings on the MU list for demolition this year. When demolished, the 59,143-square-foot apartment building is expected to generate more than 9 million pounds or 4,583 tons of waste.
Hazardous waste
Even before demolition begins, contractors must identify the hazardous waste in a building that is considered harmful to human health or the environment.
It can be generated by a number of sources, ranging from industrial manufacturing process-wastes to batteries. It comes in many forms, including liquids, solids, gases and sludge.
Household hazardous waste is collected by the city and transported by a vendor and taken to a specialized processing facility, said Nate Fain, a public information specialist with the city.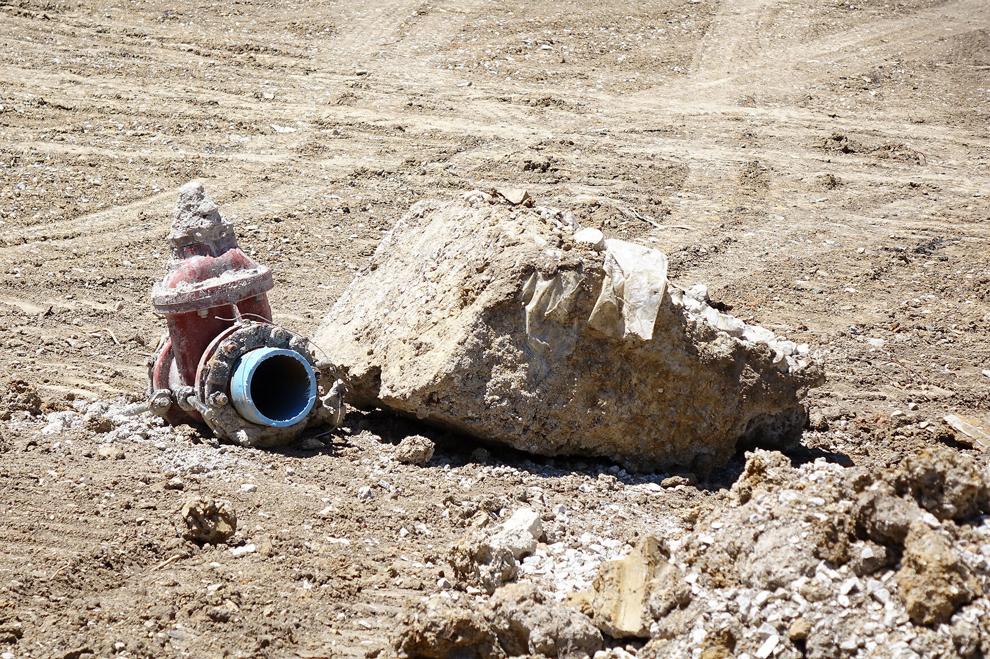 Asbestos in old buildings presents a health risk, particularly to demolition workers. Demolition concrete can cause silica dust, which carries a cancer risk.
MU demolition contractors have already been identifying asbestos-containing materials, electronic waste, fluorescent lamps, lead paint, smoke detectors, thermostats for proper disposal.
Justin Reynolds, a superintendent with Sircal Contracting, said they take all the asbestos materials out to the hazardous waste collection centers, disposing of it as fast as possible before the building is razed.
Landfill disposal
Columbia must strictly manage debris going to the city landfill because of its limited capacity.
The 720-acre landfill north of Columbia is divided into 160 acres of property west of Hinkson Creek and 560 acres of property east of the creek. It is estimated to reach full capacity between 2026 and 2031, according to city records.
"We estimate that between 5,000 to 6,000 cubic yards of debris most likely went to the landfill last year," Fain said.
Expanding the existing landfill at the southern portion of the site is believed to be the best apparent alternative for Columbia to continue providing solid waste services to citizens and businesses.
Typically, the landfill will take frame, gypsum (the main component of drywall), glass, plastic, trees, stumps, earth and rock from demolition sites.
But Columbia doesn't track the amount of debris generated directly from demolitions because of the vast differences in building size and composition, Fain said.
"Although we do not track debris generated from demolition, we estimate that 200 to 250 cubic yards per dwelling would probably be close," he said.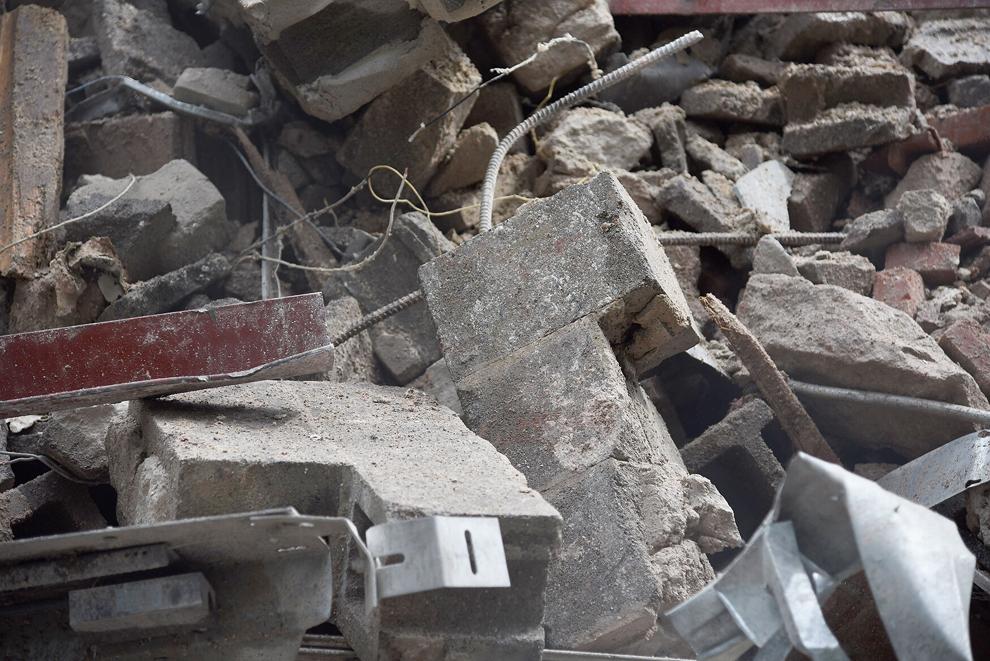 Clean fill and recycling
Demolition materials that don't end up in the landfill are either sent to a designated clean fill site for possible reuse or it is recycled into new products.
In 2018, an NDA survey revealed that about 90 percent of projects have been designated for recycling, reuse and salvaging instead of being sent to a landfill.
Clean fill material is uncontaminated soil, rock, sand, gravel, concrete, asphaltic concrete, cinderblocks, brick, minimal amounts of wood and metal, and inert (non-reactive) solids approved for fill, reclamation or other beneficial use.
According to Fain, clean fill in construction generally refers to debris such as soil, gravel or concrete that does not need to be taken to the landfill if it is placed in an approved site.
Recycling is the process of collecting and processing materials that would otherwise be thrown away as trash and turning them into new products.
Campus buildings that are demolished are critically evaluated for possible recycling use, Reynolds said.
The Columbia Professional Building, to be torn down this fall, has nice woodworking and air conditioners, he said, that will be donated to elementary schools in town. Usable desks, tables and other wooden material can also be recycled.
"We examine the stuff that can be reused instead of sending it to a landfill," Reynolds said.