Ministry of Environment, Forest and Climate Change

Special Swachhta Campaign 2.0 at GB Pant National Institutes of Himalayan Environment and the Indian Plywood Industries Research and Training Institute



Best Practices of Waste Management ensure Swachhta and Sustainability


Posted On:
02 NOV 2022 4:58PM by PIB Delhi
Swachhta Campaign 2.0 at the regional centres of G B Pant National Institute of Himalayan Environment and the Indian Plywood Research began with the preparatory phase from 14 September 2022 to 31 September 2022 during which the centres identified the pending references in respect of parameters as identified by DAR&PG and worked for their speedy redressal. These included identification of files for review & record management, scrap/ waste material for disposal, e-waste. The Special Swachhta Campaign 2.0 or the implementation phase of the campaign was undertaken from October 2 to October 31 to clear the identified scrap, electronic waste, obsolete files and documents, and raise public awareness though cleanliness drive, exposure and capacity building.
Good Practices adopted at various centres
GBPNIHE, Himachal Regional Centre (HRC), Mohal, Kullu (HP)
The waste generated in the institute's premises such as biodegradable waste and non-biodegradable waste is collected in well-segregated form. The biodegradable waste, mainly food waste and plant residues, is converted into manure to be used in the gardens and arboretum of the institute through automatic bio composters and pits constructed in the premises. The automatic bio composter is a machine installed with a capacity of 100 kg, which turns food waste into manure within 24 hrs.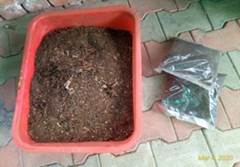 Manure from food waste
 The non-biodegradable waste in the form of plastic and glass is recycled into eco-bricks. With the use of Eco-Brick machine, PET bottles and single-use plastic wrappers are transformed into interlocking bricks by first being reduced to small granules and then heated to a high temperature. In the institute, other constructions like garden walls are built using the other type of eco-brick, which is made by filling PET bottles with single-use plastic or sand. The glass bottles are also used as bricks for the construction of retaining walls and paths inside the institute's grounds.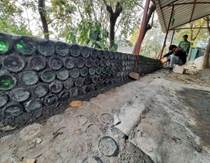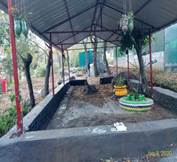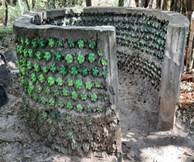 Reuse practices of plastic and glass bottles in RTC premises of the Institute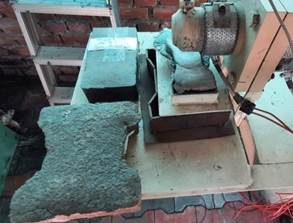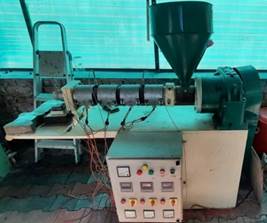 Preparing eco-bricks with non-biodegradable waste
GBPNIHE, Sikkim Regional Centre(SRC), Pangthang, Gangtok Sikkim
The waste papers were segregated for recycling for making file cover, paper bags, etc. The biodegradable waste, collected at the waste collection centre developed within the campus, was used for making bio compost and manure. A waste collection, segregation and management shed was developed for the residents of the SRC within its premises. Exposure and training were imparted to residents of Institute campus and staff of SRC, and to the students of Takse International School and NBB College towards waste segregation, its proper management and making of bio and vermi-compost using the biodegradable waste.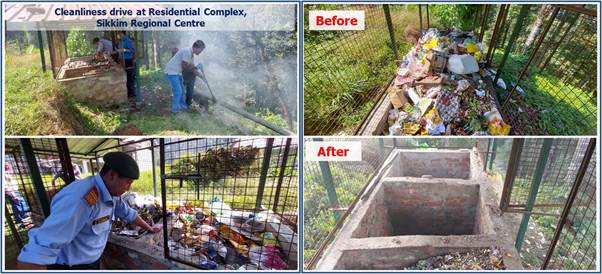 GBPNIHE North East Regional Centre (NERC), Itanagar, Arunachal Pradesh
The NERC organized two field based Swachhta Campaigns in collaboration with different government organizations of Govt. of Arunachal Pradesh to spread the message of SBM 2.0 widely and published the information in local newspapers as well so as to inform the general public about this special drive.
The first field activity was organized in collaboration with Dera Natung Government College (DNGC). The activities conducted during the programme was cleaning of bush and weeds from botanical garden of DNGC, followed by planting various locally important medicinal tree species, and awareness among the students. A total of 65 students and faculty from department of Botany and Zoology of DNGC, and GBPNIHE-NERC participated in the programme.
The second field activity was organized at 'Dariya Fall' a tourist destination in the Dariya Hills of Itanagar area in collaboration with Department of Environment & Forest, Government of Arunachal Pradesh. The waste materials which majorly include plastic and glass bottles, cans, and plastic wrappers were collected and disposed properly. The tourists were sensitized on cleanliness in the forest areas through poster display.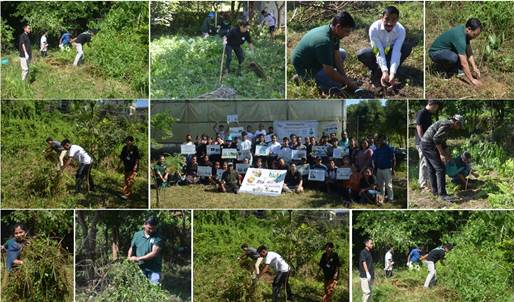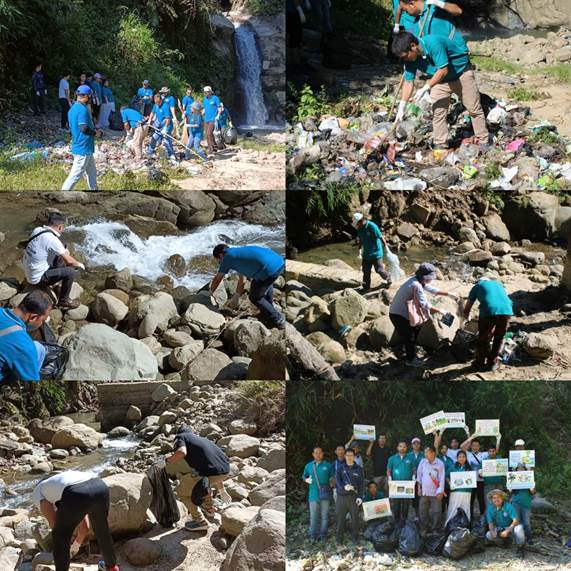 Indian Plywood Industries Research and Training Institute (IPIRTI)
At IPIRTI successful development of boards from shredded files at the laboratory scale was done. It can be further taken up on pilot scale to promote recycling of office waste.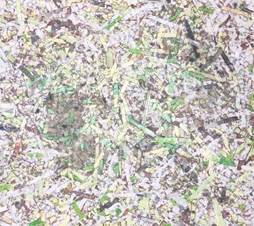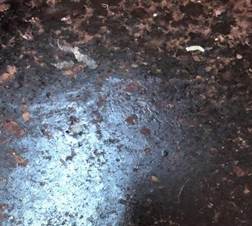 ****
HS/SSV
(Release ID: 1873099)
Visitor Counter : 318