BY: Saurabh Kamdar and Chandan Bhavnani
Over the recent years, as sustainability regulations, reporting framework and standards, practices and benchmarks evolved in the West, India has been a diligent adopter of environmental, social, and governance (ESG) practices, albeit a slow one. Globally, the pace of change is quite palpable. Global ESG assets stood at over US$35tn by end of 2021 and may cross US$53tn by 2025, a third of global assets under management (AUM). India's ESG AUM stood at US$1.5bn, accounting for only 2% of Asia-Pacific funds AUM. Globally, the investors that apply ESG criteria to their investment portfolio is on a steady rise. Consequently, the need of ESG disclosures from corporates has increased. About 96% of top 250 companies in the world report on their ESG performance .
While in India, 79 of the top 100 companies by market capitalisation report on their ESG performance on a regular basis.
India has made ambitious commitments at the COP and its implementation calls for concrete plans and actions. The budget this year has the unique opportunity to set India on a path of moving from consciousness to leadership. Enlisted are some of the key policy juggernauts which need consideration as the pace on G20 discussions and governmental priorities on ESG advance.
India's energy mix has traditionally been heavily tilted towards fossil fuel dependence. Regardless of the focus on renewables, the reliance on coal isn't changing in a hurry. The country needs to ensure an immediate-, medium- and long-term plan for making the transition. Towards this, consideration on increasing natural gas and nuclear reliance is an important lever – which has not yet realised its potential.
The reason is quite simple, it is a cost – economics question and the sector laden with a weak distribution link cannot afford the bill. Therefore, means to promote and pass on the costs of relatively cleaner sources need active evaluation and action. Apart from energy transition, the budget should also consider aspects on just transition to ensure sustenance for impacted communities.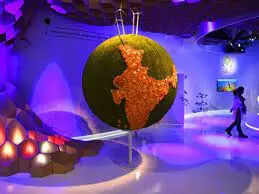 Environment preservation and conservation laws call for stronger regime and stricter enforcement. A simple instance would be water bodies and ground water level. The existing water sources are depleting at an irreversible, rapid pace. More than 54% of India's total area is facing high to extremely high-water stress, with almost 600 million people at higher risk of surface water supply disruption. As per the water risk study conducted by World Wildlife Foundation (WWF), out of the 31 cities that were assessed for water risk, 26 are already facing very high-water risk, this includes major cities like Bengaluru, Delhi, Kolkata, and Pune. This calls for swift action from policy makers and district authorities. There is a need of stronger regulations for industrial water consumers like wastewater recycling and reducing water intensity of their operation. At community and municipal level, initiatives like cleanup of existing water sources, leverage alternative water sources such as rainwater harvesting, and effective treatment of sewage and industrial effluent are needed to improve the availability and quality of potable water.
Another critical enabler is stricter legislation on non-biodegradable materials. Be it plastic, electronic waste, hazardous substances, or others – India needs to up the ante on proper waste management, especially with rapid urbanisation and changing lifestyles. City level plans, selective restraining bans, policies on disposal and treatment, development of landfills, efforts to avoid mingling with water bodies are some of the well-known solutions, but require greater social buy in, regulatory backing and institutional efforts to action. Overall circularity enablers recycle, and reuse norms, specifications and laws could drive the required change.
For a long time, India's hallmark response for social vector has been the mandatorily stipulated corporate social responsibility allocation. That is too late, too little. At the national level, considerations on this front are quite wide and comprehensive. Considerations on health and safety, human rights, social equanimity are some of the themes demanding greater attention.
Education – access and affordability are a key reform in waiting. While all government policies and every budget find a mention of the significance of the subject, there is a need for aggressive action on this front by policymakers and bureaucrats. Making primary education free and accessible across the nation is the crucial step in that direction. But to get there, the trek is not easy given the state and centre overlaps, the leaky pipeline on deployment of funds, availability of infrastructure at rural levels and most importantly collective socio-political will to transform. But again, the time is running out. A comprehensive national agenda and action plan on free primary education for all is imminent. This would entail identification of key gaps and focus areas and help enlist what can drive quick wins. Some of the enablers would be development of infrastructure at grassroot level, a mass scale teaching skill development initiative, stronger regulation on monitoring of funds and greater leverage of digital means.
Few critical enablers to ensure the development agenda is comprehensive is national alignment on important pillars of DEI (diversity, equity and inclusion) as well as resilience. Targeted programmes, initiatives, and schemes are now imperative and will demonstrate government's intent.
Sustainable Development Goals, especially of poverty alleviation, elimination of hunger, energy access and social equanimity would be crucial for India to display commitment and action. Fortunately, the present government in power at the centre has the necessary parliamentary profile to drive some of the above choices. The question to answer is – none of these would yield immediate results as all of these are slow brew approaches towards nation building. But if not done, these can disrupt the developmental trajectory of an aspiring populate. So, here's a call for action on the sustainability journey which will also boost the economic prospects for the nation. So, the only call is whether the policymakers find the adequate ammunition to pick up and drive the change.
About the Authors: Saurabh Kamdar, Associate Partner – ESG, KPMG in India and Chandan Bhavnani, Technical Director – ESG, KPMG in India
Disclaimer: The views expressed are solely of the authors and ETCFO.com does not necessarily subscribe to it. ETCFO.com shall not be responsible for any damage caused to any person/organisation directly or indirectly.