Dagomba Line in the Ashanti region of Ghana has over two decades served as a hub for migrants from the Northern part of the country.
Despite the harsh socio-economic environment, they are embracing social media to build a strong community.
Dagomba Line in Kumasi is one of Ghana's oldest slums. The over 50-acre land is awash with 12-by-12 wooden homes, which for some time now, have suffered intermittent conflagrations.
Residents of this area are migrants from the 5 regions in Northern Ghana. They mainly engage in menial jobs for survival, ranging from head porters, masonry to informal electronic waste recycling.
"Whenever someone arrives from the North, Dagomba Line is one of the immediate places for refuge. All the Northern tribes can be found here," said Issa, a migrant from Salaga.
School cum business
It's 2 p.m on a Saturday. On weekends like this, Abdul Kadir Idris, 25, takes some time to relax in one of the communal sheds.
On weekdays, he's very busy moving from one Islamic cleric to another, fortifying his knowledge in the Arabic studies he's currently pursuing.
He migrated from the North-East region town of Bawku 3 years ago. He has to learn as much as he can to be a good teacher as he would have to return after his studies.
"I'd wanted to learn so much about Arabic, so I was advised to come down South to learn," he said.
Kadir is also into the selling of Islamic books. He credits progress in his education and business to his android phone.  His phone is powered with WhatsApp, Imo and Instagram. Whenever he can't find certain books, he quickly goes to the internet for a free electronic version.
"When I need any book at all and I can't find a hardcopy, it's easy to get it online or go to Google play store. I also post my books on my Instagram and WhatsApp status where people see and buy," he said.
Unlike Kadir, a 17-year-old JHS graduate, Nasiru, is using an analog phone. In this area, they call it, 'Kepas phone' from the word, keypads.
He once possessed an android phone but it got stolen and so he has resorted to an analog phone. That seemed to have affected him in the Basic Education Certificate Examination he wrote a month ago.
"Before the exams, I was in a group chat where we used to share lessons. But because my phone was stolen, there was no way I could access the questions. That really affected me," he said.
That's not all, his cobbler business has been hit. His clientele base has reduced.
"Now customers have reduced. Sometimes, they want to send me a pattern to make for them but they're not able to reach me through WhatsApp," he said.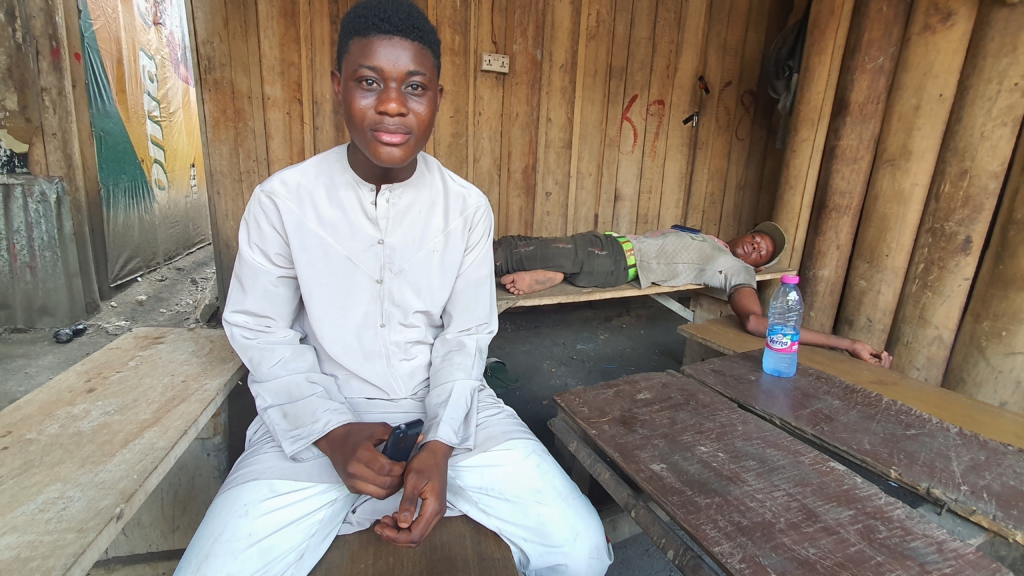 Adam Sulemana, 40, bought his android phone 10 years ago. He's been in Kumasi for 15 years. He uses WhatsApp, Facebook and Tik Tok.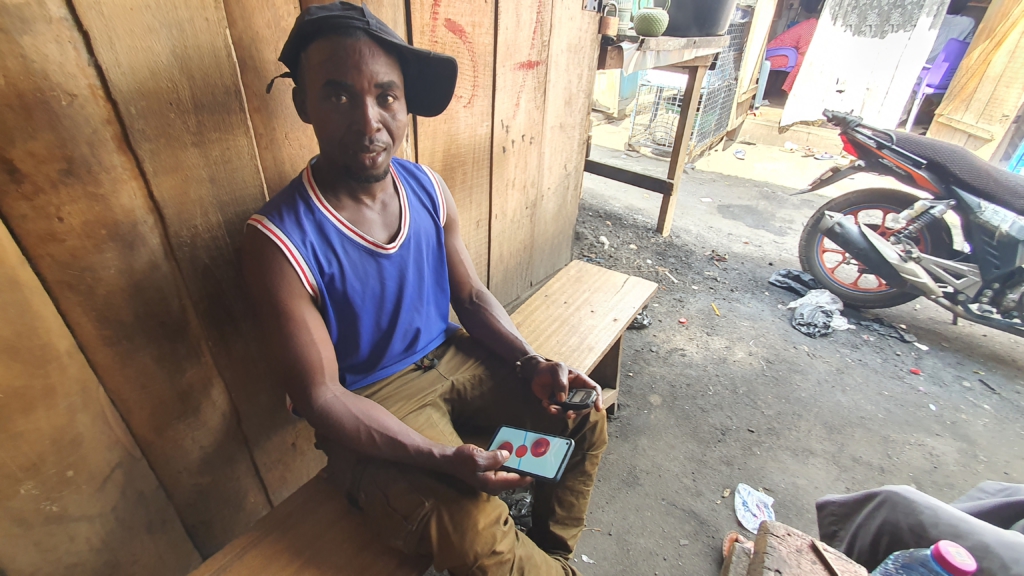 With his phone, he simply takes videos and photos of his works and posts them on these apps.
"When I'm done with somebody's job, I'll simply post on my status and people who like them will call me," he said.
But social media is not helping only the men.
24-year-old Rabi Mustapha from Tamale is a school dropout. Now, she's into the clothing business.
Her android phone is powered by WhatsApp, Instagram, Lite, Start Life and Facebook. For her, it's been integral in building connections.
"When I bring new stock, I put them on my WhatsApp, Instagram and Facebook and the customers will start calling me," she said.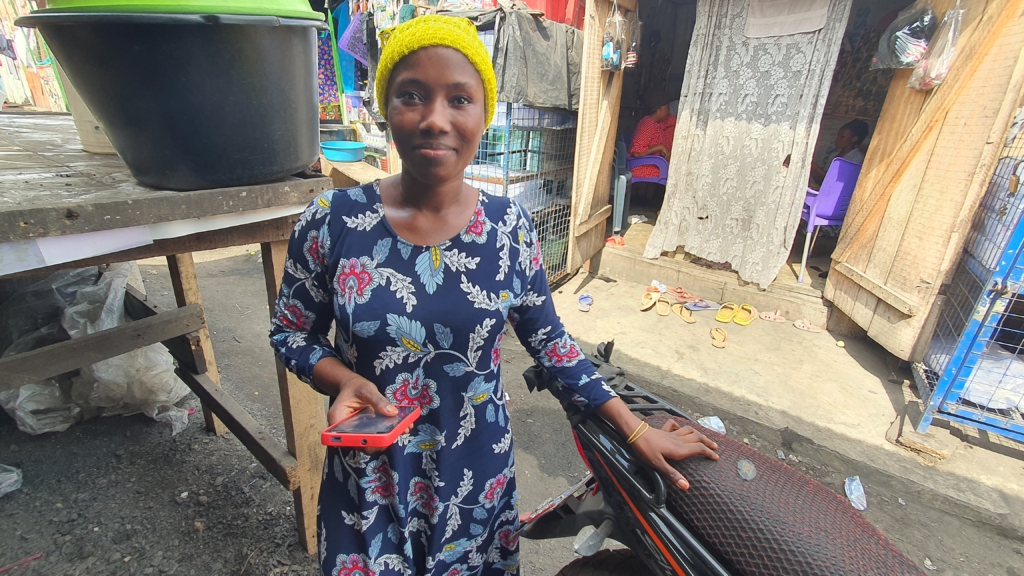 Wi-Fi for Slums
According to a 2018 report by the Alliance for Affordable Internet, Ghana is among the few countries in West Africa having internet packages selling at a very cheap cost.
1-gigabit broadband internet data in Ghana cost less than $5 compared to most West African countries where the price for the same amount of data could be sold for as much as $15.6.
Despite the situation, many find it very difficult purchasing data bundles. 
Kadir reveals he spends 5 cedis every week on non-expiring bundling on his Vodafone. He used to go for a week with it but nowadays, he's not able to do so.
"As for credit, it's too expensive for me," Kadir said.
Sulemana also buys 10 cedis on his MTN chip and that also lasts for 3 days.
In response to this, Ghana's Vice President, Dr. Mahamadu Bawumia, in April 2020, requested the ECG to leverage its fibre optic infrastructure to support the government's Free Wi-Fi for Schools project.
This involved the construction of over 650 kilometres of fibre lines.
The project led to the extension of a total of 50km metro fibre connectivity to eight of the public tertiary institutions in the Greater Accra Region; 94.7 km fibre lines to the Central Region; 116km fibre routes from Dodowa to Ho, through parts of the Eastern Region, as well as 132km fibre line from Elmina in the Central Region to the Western Region.
Beyond this initiative, many students in the country's tertiary schools enjoy about 2GB data every month.
IT consultant and Ghana Manager of Narrolyte International, Samuel Adomako, believes making the internet easily accessible to those in the slums will help produce many talents for the country.
He says the government's free Wi-Fi comes in handy in helping the slum residents who find it very hard purchasing data bundles.
"Many talented people in Ghana have come from the slums. Giving them access to the internet to embark on research will help grow their talents.
"There are a lot of students and that will help them to improve on their research and innovative pursuits," he said.
With digital inclusion at the heart of Ghana government's digitalization agenda, it has become needful for the government to extend digital resources to those in the slums.
This will help people like Kadir who would like to return home after his education or Sulemana who uses it for his business to positively impact the country's development.
DISCLAIMER: The Views, Comments, Opinions, Contributions and Statements made by Readers and Contributors on this platform do not necessarily represent the views or policy of Multimedia Group Limited.